British getting divorced in Thailand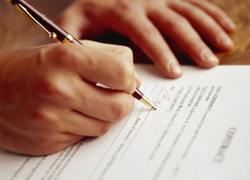 Thailand is home to thousands of British citizens.  A good number of them have brought their families to reside in Thailand, while some have married Thais and established their families there.  Following this, British citizens also find themselves getting their divorce from Thailand. Thailand has both contested and uncontested divorces.  These two are the equivalent of divorce obtained by means of proceedings and divorce obtained other than by means of proceedings.
Both forms are recognized by the UK, as long as the standards enumerated above are met by the concerned parties. In order for the divorce to be recognized in the UK, the British will have to prove that he has complied with the residency requirements of both UK and Thailand, and that he has properly observed all the rules and procedure for divorce in Thailand.
Right to Support after Divorce in Thailand
Support is an issue prevalent in Thailand divorce. In almost all instances, the mutual objective of spouses to terminate the marital union is definite, but concerns on support hinder an expedient break-up.
Support after the grant of divorce in Thailand is often associated with provision for common children born to the former spouses during their marriage. However, support may also be awarded to a former spouse for varied reasons. While child support is indispensable, spousal support is optional and may be awarded only because of particular considerations. In case it is granted, the basis, amount and period of award will vary on a case to case basis. Suffice it to say, spousal support or alimony is not mandatory in Thailand.
As a voluntary act
The giving of alimony may be imparted on a purely voluntary basis.   Whether it be an act of appreciation, a scheme to avoid confrontation, or a design to alleviate the pain caused to one's spouse, a party to an impending divorce is free to offer alimony to a partner.
British getting divorced in Thailand

,

9.6

out of

10

based on

10

ratings
This entry was posted by admin on February 23, 2012 at 11:14 am, and is filed under Divorce in Thailand. Follow any responses to this post through RSS 2.0. Both comments and pings are currently closed.
Comments are closed.